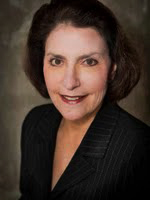 Dr. Barbara J. Rubin is a licensed psychologist in Georgia and Florida, who has 25+ years' experience evaluating, diagnosing and treating individuals, couples and families.
She assists clients dealing with adjustment disorders, mood disorders (including depression), sexual orientation and gender identity, grief and loss, health/physical disabilities, life management, neurotic disorders, stress management and cancer diagnoses.
Dr. Rubin uses an insight-oriented approach to psychotherapy, in which clients can identify roadblocks to their progress, learn any necessary skills and proceed confidently toward their treatment goals.
Dr. Rubin is a member of the National Register of Health Service Psychologists, and a member of Psi Chi, the National Psychology Honorary society. Dr. Rubin holds a Doctorate of Psychology from the Florida Institute of Technology, with a pre-doctoral internship at the University of Virginia, Charlottesville. She holds two master's degrees – one in Family Life Education, both from Biscayne College; she earned her bachelor's degree in psychology from the University of Miami. After playing one season of professional basketball in France in 1980, Dr. Rubin returned to the United States to begin private practice while working on her doctoral degree.
She has helped health care and law enforcement professionals address occupational issues and works with athletes to improve peak performance. Sports psychology makes use of her lifetime fitness commitment and professional sports background.
Her extensive career has included time in private practice, psychiatric hospitals and a family court system, for which she served as court psychologist. In addition to counseling, Dr. Rubin is known as an entrepreneurial leader who brings both an innovative approach and unparalleled breadth of diverse experience to her work. Among her "firsts:" Dr. Rubin created the first LGBT dual- diagnosis inpatient treatment program in the country, created the first consulting psychology practice providing mental health services to residents of nursing homes on the west coast of Florida, and was hired as the first in-house court psychologist in a family court in the country.
Barbara has been quoted in numerous articles, click here to see them.